Who We Are
We are proud of our rich history and the passion of our team
OUR STORY
We are proud of our rich history and the passion our team drives across all our business divisions to deliver the highest quality and value product offers to our customers.
Lynch is a vertically integrated wholesaler and grower of flowers and potted plants in the Australian and Chinese floral markets.
Lynch is a 3rd generation business with over 100 years of experience built from farming, the passion and pride of our people, our deep longstanding relationships with growers and customers and our innovation.
Lynch is an international leading integrated grower, wholesaler and retailer of fresh-cut flowers and potted plants, with unparalleled scale and capability.
Lynch operates growing facilities in Australia and China with state of the art cool chained production facilities.
We have been supplying Australian supermarkets with flowers since 1979 and operating in China since 2002.
The Lynch Group is the only national floral marketers in Australia with ISO & HACCP Quality Standard accreditation.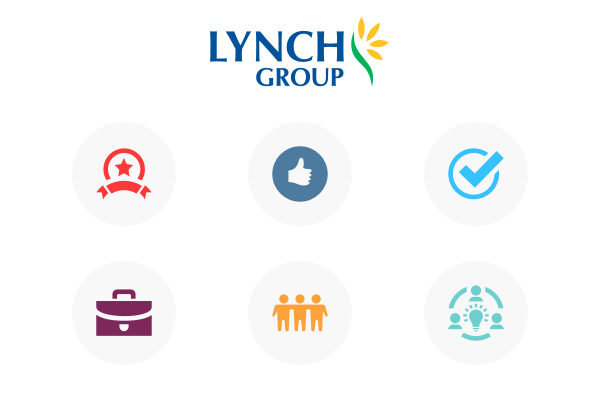 OUR VALUES
Our values drive our behaviours and how we interact with each other and our customers.
Whether the occasion is joy, for love, or just because, our products create a beautiful experience every day for our customers with passion and pride.
Our Vision is supported by the values that are the Lynch culture

Passion for Excellence
Respect and Trust
Quality Focussed
Honesty and integrity
Teamwork
Openness